Posted by Shannon on Aug 8th 2020
Here is a bubblegum bead size chart to help you decide which bead is best suited to your next craft project.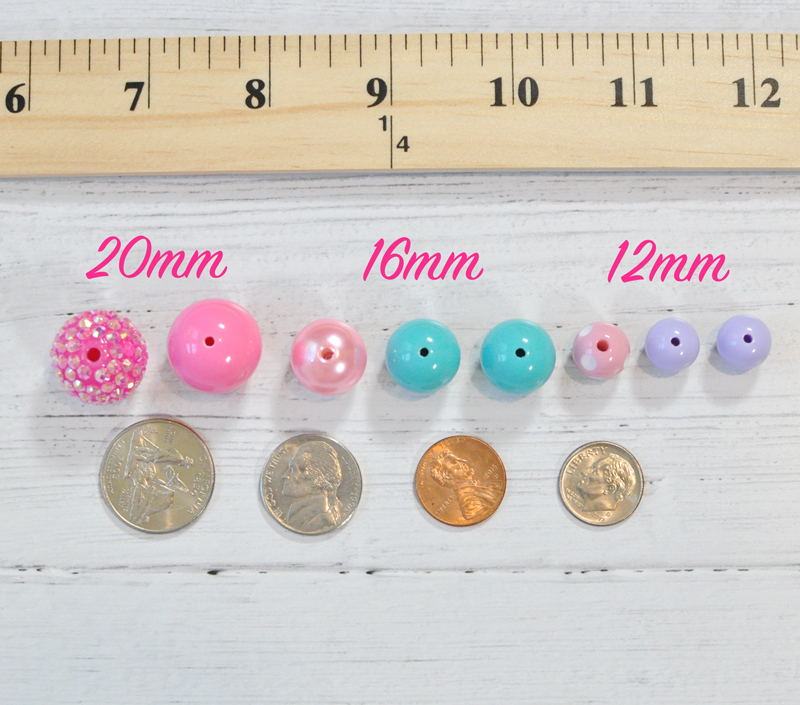 The 20mm bubblegum beads are our largest, and most popular, jumbo bead. They can be used for necklaces, keychains, wreath embellishments, and lots of other projects. They also make very chunky bracelets, you only need about 6-8 beads per bracelet, but a lot of jewelry makers now prefer to use the 16mm or 12mm beads for bracelets.
Besides all around jewelry beads, 16mm and 12mm beads also make great filler or spacer beads on a project that would otherwise use up a lot of 20mm beads.
Bubblegum beads can be strung on wire, elastic, cord, and various strings. I recommend using a 1mm stringing material. Anything larger will be more of a struggle to get through. Holes in most beads are 2mm but sometimes the holes can be a bit smaller. Pearls can often appear to have smaller holes but this is easily cleared with a pointed tool. The way the finish is applied to the pearls can leave a thin layer of pearl material over the hole.
If using elastic a heavy duty, good quality elastic is important. I recommend 1mm Powercord or 1mm Stretch Magic. Also sealing the end knots with clear nail polish will keep them from unraveling.
If you're having trouble stringing a bead, try using an orthodontic flossing tool as a bead threader. These threaders can be found in most grocery stores by the other floss and toothpaste. Just fold your thread over the loop, put the pointed end through the bead hole, and pull your string through.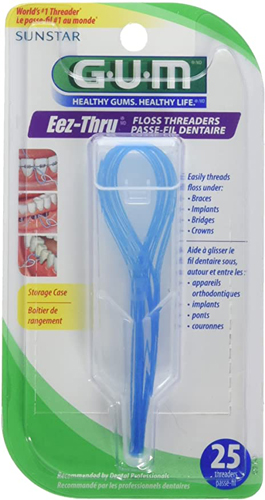 Another look at the sizing of our 20mm Bubblegum beads